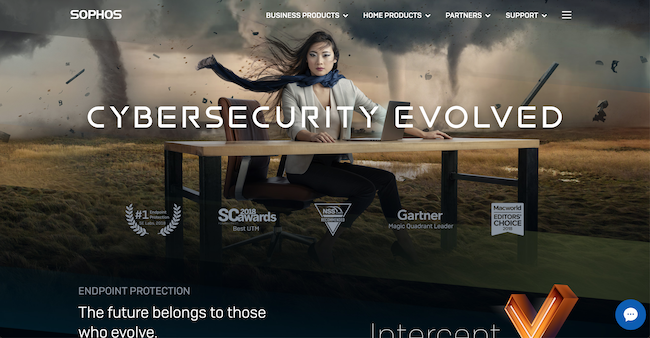 Compabiliteit
Betrouwbaarheid en veiligheid
PC Mag give Sophos Home a 4/5 star review, which beats McAfee's Internet Security 2017 by 0.5 but is 0.5 short of Norton's solution. So, going for Sophos will get you a solid mid-range antivirus that's reviewed better than McAfee. Sounds good? Well yes, it's a great antivirus, seems smooth and best of all it cost's nothing.
Functies
The features of Sophos Home are advertised clearly and are as follows: Stop all types of malicious software, block unwanted web content and phishing attacks, easily manage computers located everywhere and anywhere and that it works on Windows PCs and Macs. They don't boast any over-the-top features but what can you expect from a free solution? It's a solid antivirus with basic tools for a massive $0.
Waar voor uw geld
Sophos Home is completely free. They do not charge anything for home user use and so value is unbelievable. No cost for a full antivirus solution is awesome. Why aren't they more well-known? Well there could be a reason for this, we think because they don't support more than 2 operating systems they are limiting their market, especially with Mobile protection at an all-time importance.
Ondersteuning en klantenservice
Sophos' support community is full of FAQs and Forums and if you're looking to purchase a suite (business users) you can get in contact with a sales team fairly quickly. However Sophos Home support is limited, you still get access to the support community and live chat, but if you're one of those people who likes to pick up the phone to speak to someone, you may have to go through live chat first. Not always a bad thing, as a lot of queries can get answer much quicker through this vertical.